Rent Mykonos Villas
Mykonos is one of the most famous destinations worldwide. Mykonos offers beautiful sandy beaches, wonderful views, good food and a legendary party scene. It is an island suitable for children as well as adults with most people staying at home by the pool or on a beach during the day and venturing out to the town's restaurants and nightclubs at night.
In contrast to other Cycladic capitals, the capital town (Hóra) of the island is not built in the shape of an amphitheatre but instead spreads out over a wide area. It is one of the best examples of Cycladic architecture and a spellbinding attraction for visitors. Stroll around its narrow marble streets and admire whitewashed houses with colourful doors and window frames, bougainvillea trees in purple bloom and hidden churches. Pay a visit to the church of Panayia Paraportiani, the Town hall and the castle situated above the harbour. Don't forget to visit the Archaeological, Folklore and Maritime Museums to take in a little history. Wander around the pedestrian shopping streets of the Hóra, always colourful and busy. The most glamorous of all is Matoyánni Street, lined with brand name stores, charming cafés and stylish restaurants.
VISIT OUR NEW RENTAL WEB SITE
RENT VILLAS GREECE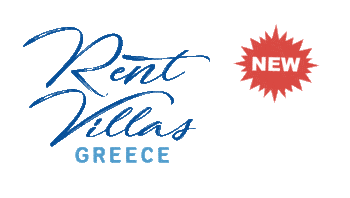 www.rentvillasgreece.gr
The only web site with online calendar availability for each Villa.
In each Villa description you will find all the information you need:  facilities, availability, rates, capacity and more. Also, you will find plenty of pictures that give you a full idea of the interior and surroundings.
Most Important in each Villa Description you will find an up to date

Availability Calendar.
For accurate pricing, simple insert the dates you want to book the villa, the number of guests and press
"CHECK PRICE".
This way you will know the exact cost for the total duration of your stay.
Without extra charges. Without commissions!
In our site also, you can easily find
Mykonos Villas
that are available for the dates you wish to travel!