Rent Crete Villa
Crete is the largest island in Greece, and the fifth largest one in the Mediterranean Sea. Here, the visitor can admire the remnants of brilliant civilizations, explore glorious beaches, impressive mountainscapes, fertile valleys and steep gorges, and become part of the island's rich gastronomic culture. Crete is, after all, a small universe teeming with beauties and treasures that you will probably need a lifetime to uncover!
Crete simply has it all!

Chania
The region of Chania, on the western side of the island, is dominated by the impressive White Mountains (in Greek: Lefká Óri) and its famous National Park, which occupy the largest part of the region.
Rethymno
Crete's smallest prefecture located between White Mountains and Mountain Psilorítis, is synonymous with gorgeous mountainscapes, marvellous beaches, Cretan lyre melodies, tsikoudiá spirit served with "oftó", legendary caves, historic monasteries and monuments, traditional mountain villages and luxurious holiday resorts.
Heraklion
The largest and most densely populated region on the island of Crete is Heraklion (Iráklion). Boasts exceptional archaeological treasures, significant coastal settlements, a series of picturesque villages, vast valleys with olive groves and vineyards as well as the best organised tourist infrastructure in Crete.
VISIT OUR NEW RENTAL WEB SITE
RENT VILLAS GREECE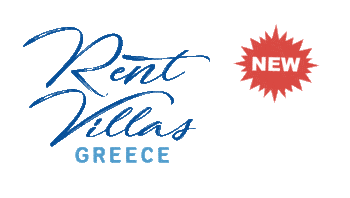 www.rentvillasgreece.gr
The only web site with online calendar availability for each Villa.
In each Villa description you will find all the information you need:  facilities, availability, rates, capacity and more. Also, you will find plenty of pictures that give you a full idea of the interior and surroundings.
Most Important in each Villa Description you will find an up to date

Availability Calendar.
For accurate pricing, simple insert the dates you want to book the villa, the number of guests and press
"CHECK PRICE".
This way you will know the exact cost for the total duration of your stay.
Without extra charges. Without commissions!
In our site also, you can easily find
Crete Villas
that are available for the dates you wish to travel!