Rent Corfu Villa
---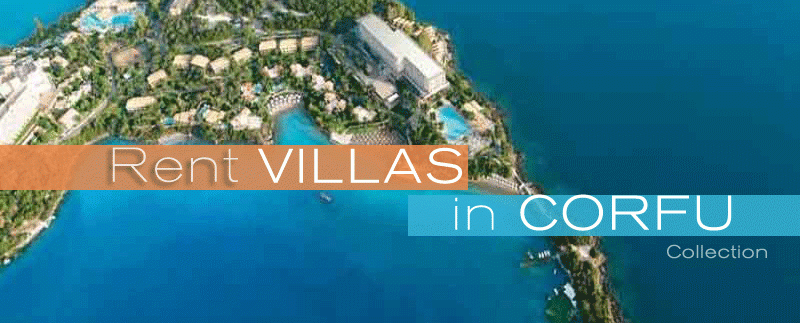 Rent Corfu Villa
Corfu, known also as Kerkyra: The most popular Ionian island with a broad variety of activities.
With the passage of time the island may have changed, but we can still feel the spirit of a distant glorious past. ts rich multi-cultural heritage, its historic monuments, its stunning natural landscape, its crystal clear seas, and its excellent weather all year round explain why Corfu is one of the most cosmopolitan Mediterranean destinations weaving a powerful spell on its visitors.
All our villas are dotted along the peaceful mountainside, surrounded by olive groves, orange and lemon trees and famously friendly natives. Corfu is a mountainous land with amazing landscapes and long, golden sandy beaches that most of them are equipped with waterside tavernas, beachside shops, with pedalos and sun loungers for hire.
Deserted Venetian castles, Byzantine monasteries, the Old Town and various museums witness the rich history of the island. Corfu has been a popular vacation spot of the aristocracy in the decade of the 70's and this is reflected by wonderful properties, a golf course and a casino. Nightlife in the town is very dynamic, but there are places for tranquility and relaxation. 
Corfu has something to offer to every visitor and promises to remain unforgettable.
Why Book With Us
Make your reservation directly through our website and take advantage of the benefits and valuable rewards described below:
A decade of experience in the hospitality sector and specifically in villa rentals.

Bring you in Contact direct with the owners prior to your arrival.

No booking fees.

Simple, easy and fast booking process. Flexible payment (% of deposit)


Additional services at our villas.

Special prices,exclusive discounts with our partners (car rentals, cruises, restaurants, therapists, personal tr).

Dedicated service ensuring tailor-made experiences to fully customize your journey.

Returning guests are offered the highest discounts.